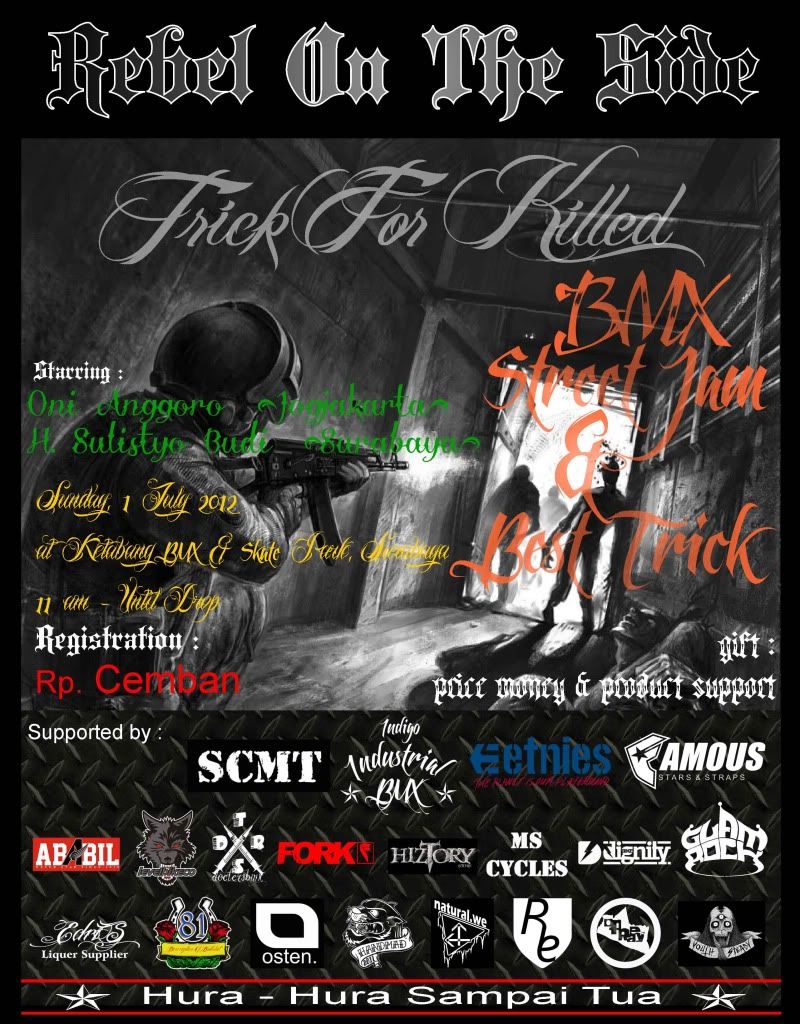 Trick For Killed
Street Jam & Best Trick
Sunday, 1 Juli 2012
at Ketabang BMX & Skate Park, Surabaya (Flat Area)
11 am – Until Drop
Registration: Rp. CEMBAN – 10.000 – 1,2 USD
Gift: Price money & product support
---
Result:
REBEL ON THE SIDE
---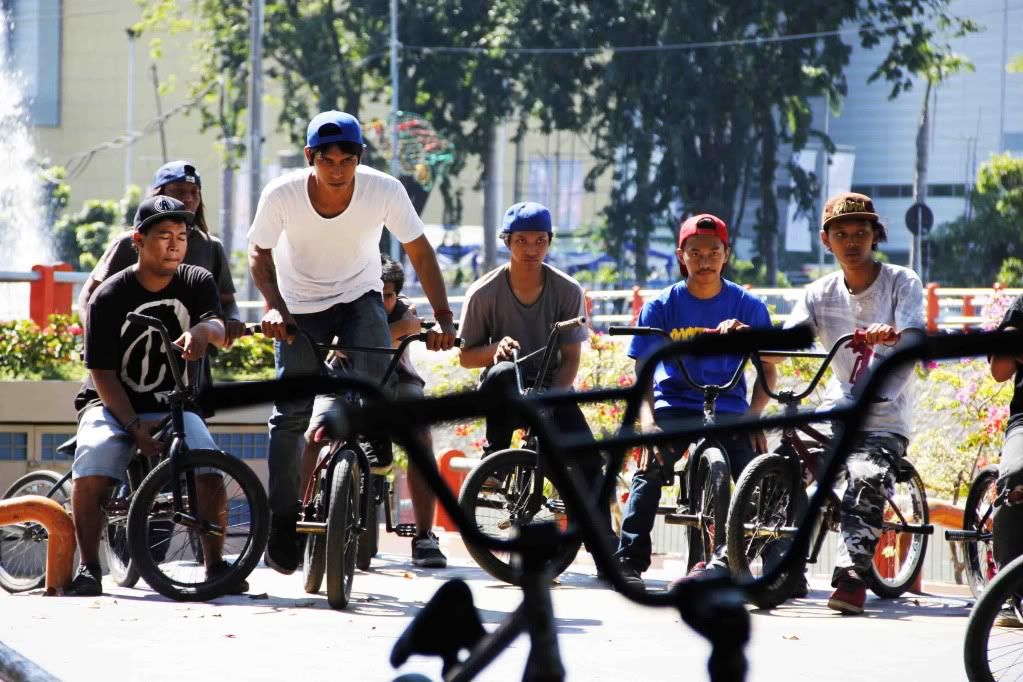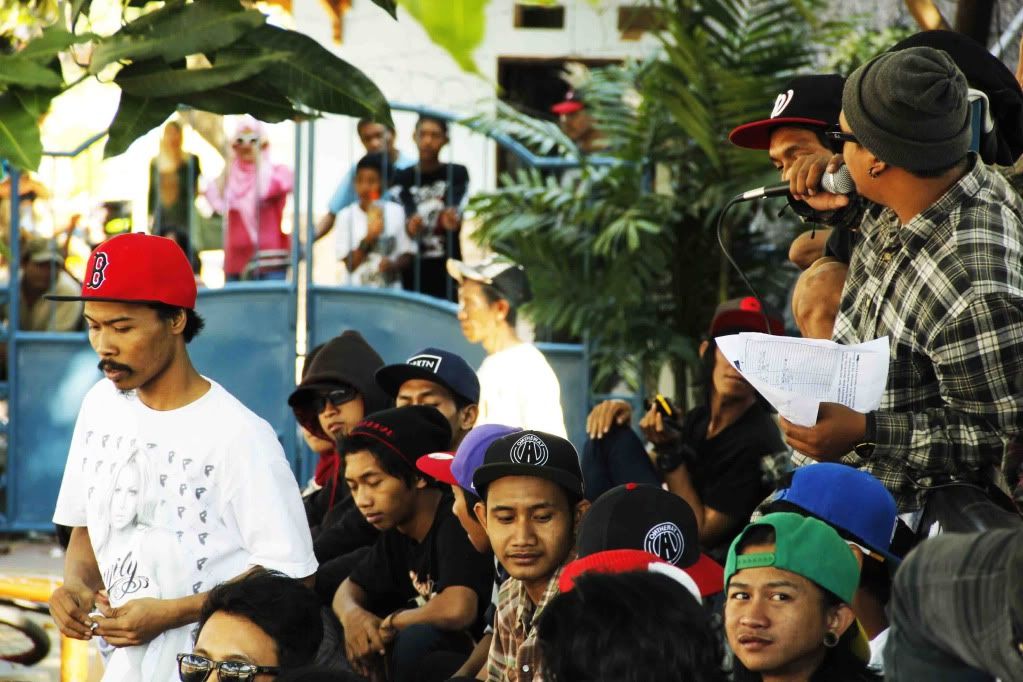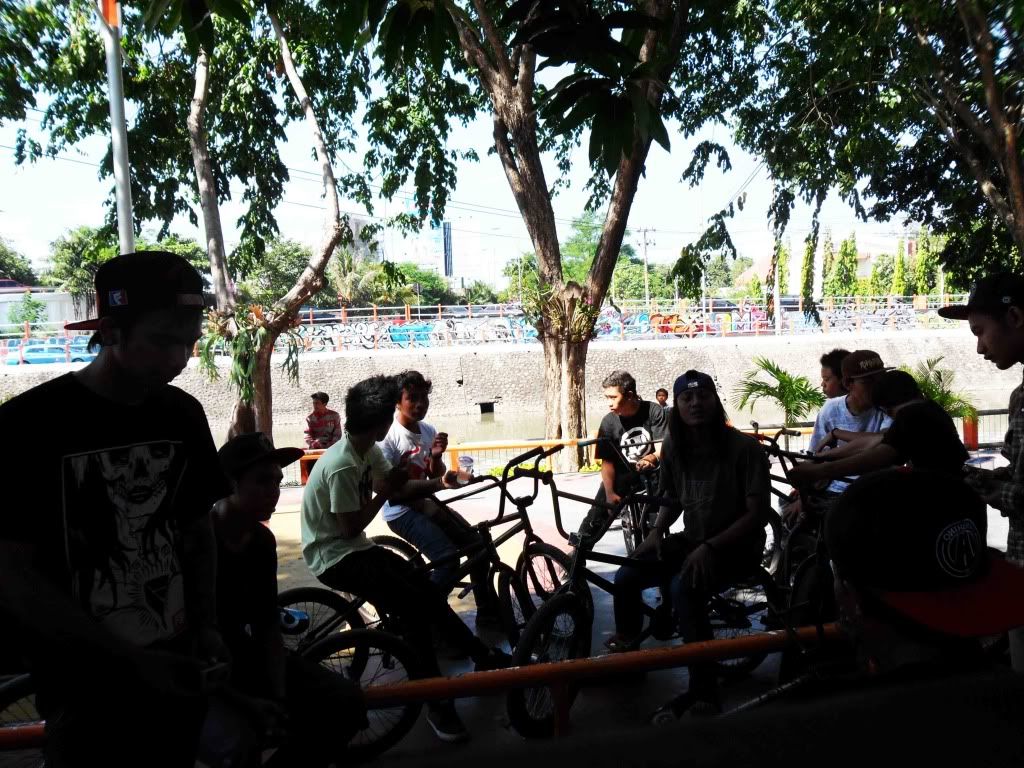 ---
CONGRATZ TO THE WINNER:
---
# Amateur Class :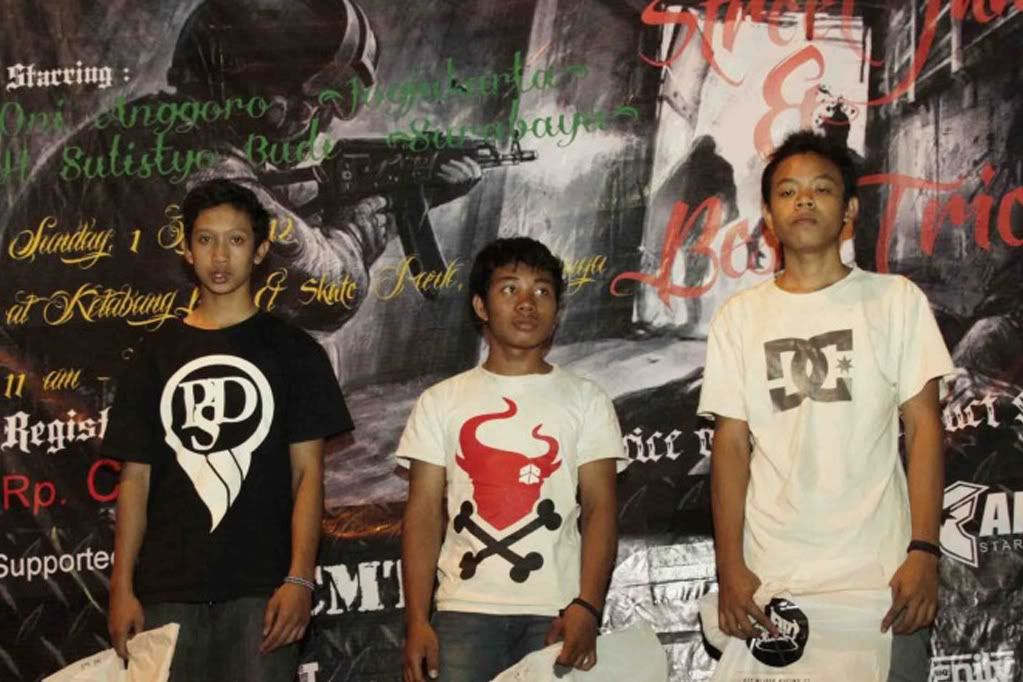 3. Deni, Magelang.
# Expert Class :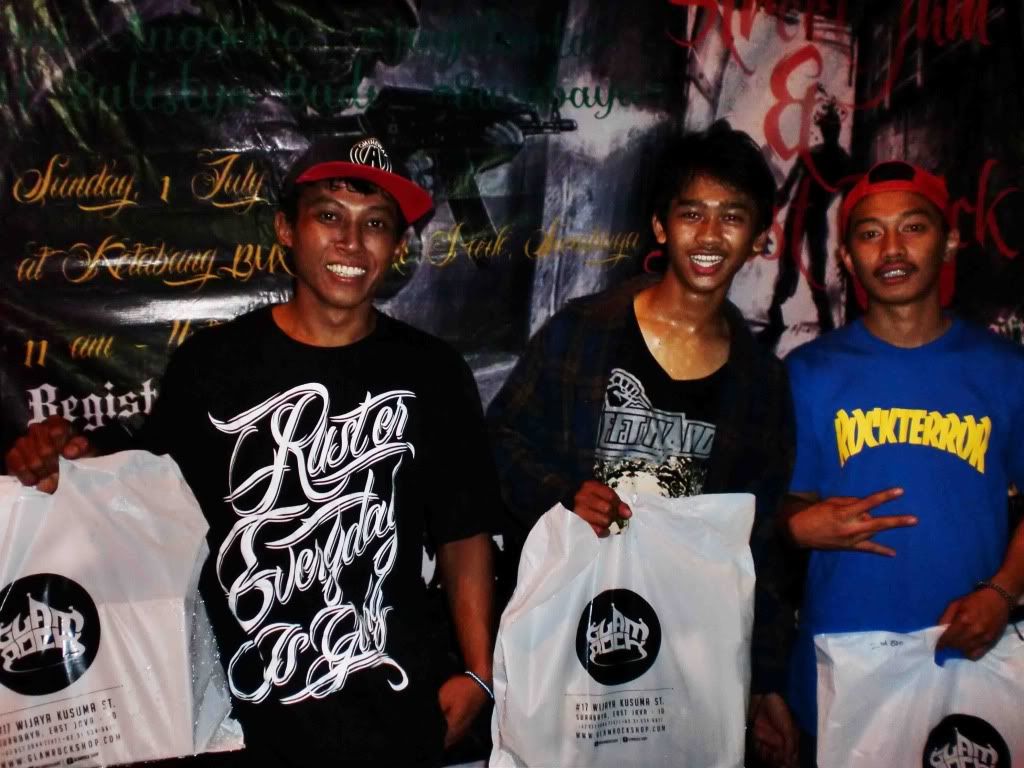 1. Wendy Purnama Putra,
Propaganda
, Elgato, Ruster - Jogjakarta.
2. Luthfi aka Lupex , DSFMKAS - Wonosobo.
3. Reza, Magelang.
# Best Trick :
Lupex ( No handed to Icepick Downrail ).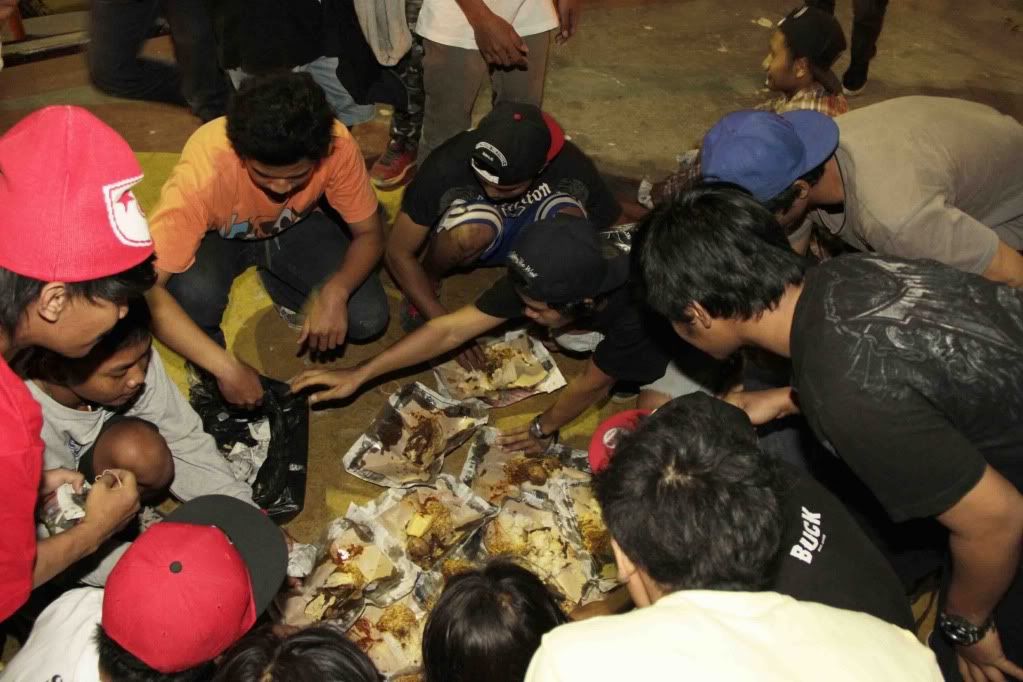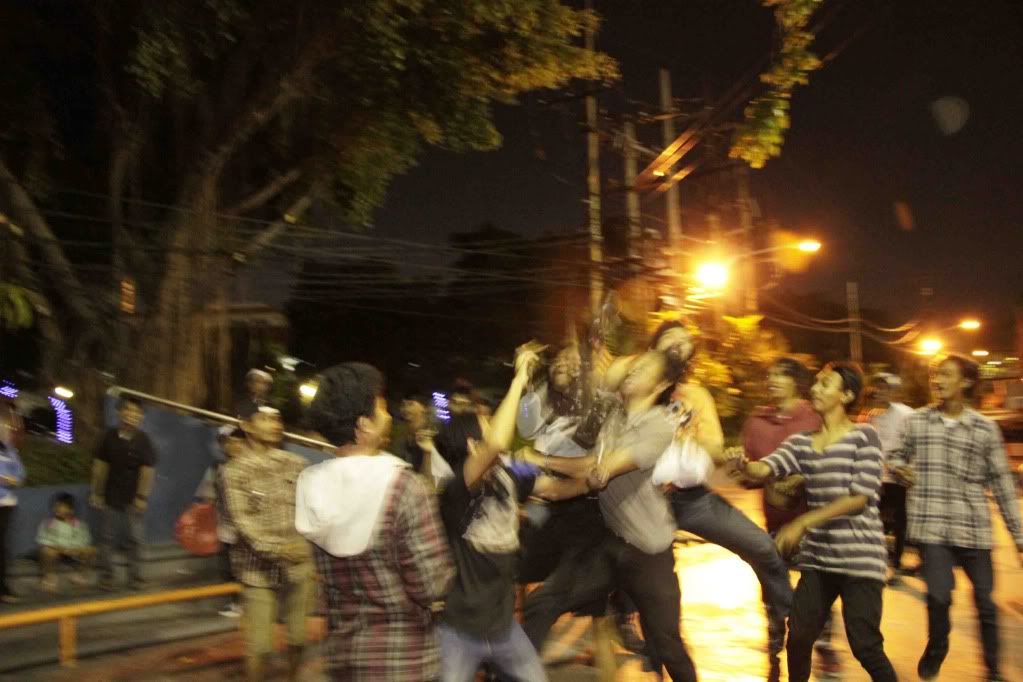 ---
Videos: REBEL ON THE SIDE
---
REBEL ON THE SIDE
"Trick For Killed"
BMX Street & Best Trick
Sunday, 1 July 2012
at BMX & Skate Park Ketabang. Surabaya
Starring :
Oni Anggoro (Jogjakarta)
X
H. Sulistyo Budi (Surabaya)
Thanks for sponsor supported
SCMT Crew, Indigo Industrial BMX, Famous Stars And Straps, Etnies Footwear, Edris Liquer Supplier, Discription Of Bullshit, Osten Cloth, Handmad Art & Design, Natural. We Cloth, Route 80 BMX Magazine, Ontheway Footwear, Youth Steady Streetwear., Glamrock Shop, Dignity Bike, MS Cycles, Hiztory Store, Fork Cloth, Docters BMX, Level Bikeco, Ababil Cloth Custom.
Thanks for partisipation and friends the killer.
Viva La Familia